What makes us safe for your children and family?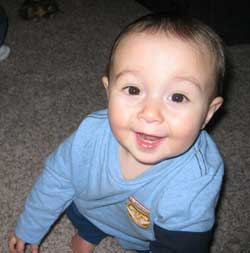 It is a system used by carpet Sunset Carpet Cleaning and is a green or eco-friendly product that provides the best and most efficient use of natural resources (citrus and lemon extract typically) while trying to produce the least amount of negative effects on the environment and humans. We also make sure that the carpets before pre -treating is well vacuumed and that all debris has been removed. Most customers don't understand  that vacuuming thoroughly can decrease the need of carpet cleaning on a regular basis up to 70% of dirt can be lifted. We recommend minimum to clean your carpets once a year or more depending on foot traffic or issues that might arise. Our customers families as my own should experience the cleanest most thorough process in making sure that your family is well protected from harsh pollutants and harmful allergens that can be hiding in your carpets.
We use Bio Kleen products which are all natural in our extraction units that are environmentally safe and safe for your household. It is safe with all washable fibers and gentle on hands and skin. The product we use has no harsh fumes, chlorine, solvents and other harsh ingredients like most other carpet cleaning chemicals.
Here are the ratings for Bio Kleen Fiber Glow Solution:
HMIS RATING: Health 1, Fire 0, Reactivity 0
SAFETY NOTICE: MSDS Available upon request
RECYCLING: Packaging recyclable.
PHYSICAL FORM: White powder. No brighteners or dyes.
ODOR: Light natural citrus. No synthetic fragrances or perfumes.
FOAM LEVEL: None-Low
pH RANGE: 7-8
SOLUBILITY IN WATER: Complete
FREEZE/THAW STABILITY: Excellent